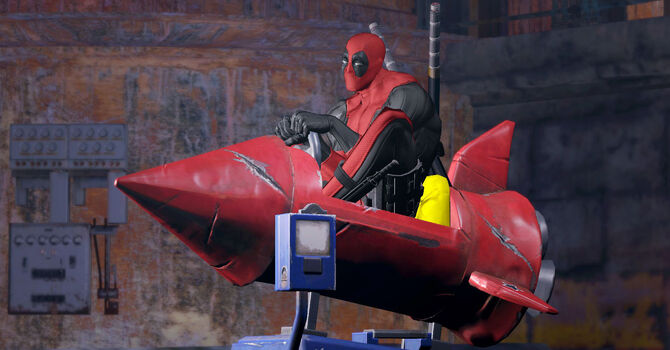 Hey there Deadpool fans!
Good news, you've all been chosen to participate in a little Q&A with the man himself! No, its not Deadpool, but it is the next best thing, Deadpool writer Daniel Way! Having written Deadpool's book for several years, you can rest assured that Daniel knows what makes the Merc with a Mouth tick. Daniel is also writing the upcoming Deadpool video game, which is primarily what he's here to talk about.
Your basic questions about the game can probablly be answered at the official site, but feel free to ask whatever you want. We'll pick the best questions you guys submit at the end of the week, then post the answers in a seperate blog that we'll link to here. Have fun!
Ad blocker interference detected!
Wikia is a free-to-use site that makes money from advertising. We have a modified experience for viewers using ad blockers

Wikia is not accessible if you've made further modifications. Remove the custom ad blocker rule(s) and the page will load as expected.